THE GREAT DEPRESSION from late 1920s through the 1930s impacted on Milford much as it did the rest of the United States. Many people were unemployed. Bread lines prevailed. Babies were wrapped in blankets with no clothes underneath because parents could not afford them. Franklin D. Roosevelt was elected president in 1932 and after handling a major banking crisis upon entering office in March 1933, he introduced "The New Deal," and the U.S. economy showed signs of improvement.

Milford teens made their own fun. Washington Field was available for sport activities. Depression kids did not have much money to spend on frivolous activities. They had to buy their own schoolbooks. A trip to the local movie theater was a special and occasional treat. Shirley Temple and the movie version of Margaret Mitchell's book, "Gone With the Wind," became box office favorites.

THE HURRICANE OF 1938 was the first major hurricane to hit New England since 1869! There was virtually no warning that such a storm spawned off the coast of Africa was headed across the Atlantic Ocean. However, it came ashore as a category 3 storm when the eye passed over Long Island on its way to CT. Although Milford's shoreline and area along the Housatonic River were hard hit, beach towns east of New Haven and inland communities along the Connecticut and Thames rivers suffered more devastating destruction. This storm was estimated to have killed between 682 and 800 people and damaged more than 57,000 homes. Until Superstorm Sandy arrived in 2012, the Hurricane of 1938 held the record for worst natural disaster in Connecticut's history.
Tony Collucci,
Tony Collucci,


MOVIES AT THE CAPITOL THEATER, 5-cent sodas at Mitman's, ice cream sundaies at Milford Pharmacy, candy from Ross', comic books from Izzie's, ice skating on the duck pond in winter, hanging out at any of Milford's many beaches, roller skating in Walnut Beach and duck pin bowling were among the popular activities with Milford teens in the 1940s.
WHILE WORLD WAR II WAS RAGING in Europe and in the Pacific, civilian life "state-side" drastically changed. Many housewives left the kitchen and went to work outside their homes. "Rosie the Riveter" became a world famous force, depicting survival, determination, and female resolve. While some men were drafted and many other volunteered into military service, others became employed in area factories. Some MHS students left school and enlisted in the armed forces; those who survived were invited to return to MHS and complete their high school education following the surrender of Japan in August 1945.

IN 1944, THE GREAT ATLANTIC HURRICANE BATTERED MILFORD. It was an extremely large and intense storm that coursed north to northeast up the Atlantic coast passing New York City with winds clocked at 130 mph. It made landfall near Port Judith, R.I., as a catagory 3 storm and passed just south of Boston before heading out to sea and skimming by Maine as a tropical storm. Because of aircraft reconnaisance, as well as improved tracking and communication systems, the death toll on land was quite low (46 persons). However, the storm wreaked havoc on WW II shipping lines and caused five vessels to sink, bringing the actual death toll to 390. The most significant storm impact on CT was from high seas and heavy rainfall causing lost pleasure boats, fallen trees, and downed electric wires. Some areas of Milford were without power for 10 days or more. Overall, the 1944 storm was estimated to have done one-third the damage of the 1938 hurricane.
| | |
| --- | --- |
| | PAUL'S HAMBURGER STAND opened "way out" on the Post Road on U.S. 1 in 1946. It was quite a walk from the public bus lines serving Milford, but gave local teens a new place to hang out. |
P
WHAT ELSE HAPPENED IN THE 1940s?

Stone age cave paintings were discovered in France

The Jeep was invented

Mt. Rushmore was completed

Silk stockings were not available; colored leg paint took its place

T- shirts were introduced .... first only to replace undershirts

The Manhattan Project to build the atomic bomb was born


Ball point pens went on sale

FDR died in office; Harry S Truman stepped into his presidential shoes

Bikinis were introduced in U.S.

Chuck Yeager broke the sound barrier

The Polaroid camera was invented

Big Bang Theory of the creation of the universe was formulated

Two atomic bombs were dropped on Japan, effectively ending WWII
| | |
| --- | --- |
| | |
MEANWHILE, THE ZOOT SUIT BECAME some men's most prized clothing possession after the war when wearing the GI-issue was the fashion of the war era.

BUT HE PEACE AFTER THE WORLD WAR did not last long, either, as the Korean War began in the early 1950s with repercussions that remained well into the new century. Meanwhile, Russia set off its first atomic bomb in 1949, and who remembers "Duck and Cover?"
IN THE POST-WORLD WAR II ERA during the "Cold War" against Russia, Milford High School students were among the volunteers who manned a civil defense air-spotting station. Earlier during the war, the Milford High School (Yellow Building) roof was manned on the lookout for Nazi Germany air raid bombers.
In September 1951, the new MHS building welcomed its first freshman class

| | |
| --- | --- |
| | MRS. WALSH'S 1951 FRESHMAN HOME ROOM (PHOTO BY FRED GRUBE JR.) |

THE JUKE BOX FOUND IN EVERY soda fountain, tavern, and diner as well as many restaurants kept names like Frank Sinatra, Bing Crosby, Nat King Cole, Judy Garland, Dinah Shore, Doris Day, Mario Lanza,Johnny Ray, Elvis Presley, Teresa Brewer, Patty Page and RosemaryClooney common words in every teen's vocabulary.

THE INTRODUCTION of 45 and 33 1/3 RPM records changed the world of home phonographs for decades.

JUKE BOX SATURDAY NIGHT and "Lucky Strike's Hit Parade" transitioned pop music from radio to a 1950s marvel, television.



THIS PHOTO OF THE "53" / "54" edition of MHS "7 JACKS" featured from left-to-right: Jack Van Raaphorst on drums, Rob Lutostanski on sax, Don Miller on bass, Bob Chapell on sax, Jeannette DiBiase at the piano, Howie Friess on trumpet and soloist Barbara Clark.

THE "7 JACKS," INITIALLY FORMED in 1952 by Mr. Edward Pascale, MHS music department chairman, continued through the '50s and '60s. The group of changing juniors and seniors offered talented students an opportunity to expand their marketable potential. As a bandleader, music teacher, and mentor, Mr. Pascal felt playing at school dances and assemblies in the "Lester Lanin Style" could give students an age appropriate venue. According to Bob Chapell "55," members of the "53"/"54" version of "7 Jacks" each earned $7 to play at school functions. Each Friday morning a larger ensemble, the MHS ORCHESTRA, played at weekly assembly.

IN RECENT TIMES, MHS "55" Bob Chapell continues to play the sax in retirement. He and friends are "The Jazz Express," periodically can be seen in Stuart, FL, at the Stern House, AKA "Getting Crabby."
THE 1950s USHERED IN a series of hurricanes
that battered the east coast from Florida to Maine. Milford was hit hard, time and time again, by these severe tropical storms.
The name "hurricane" is really a common way to identify a tropical cyclone. Since 1953, these Atlantic disturbances have been named from lists orginated by the National Hurricane Center. Storms are given names to avoid confusion when more than one is being followed at the same time.
PRIOR TO THE 1972 FEDERAL educational law known as Title IX, Milford High School did not offer nearly as many opportunities to females for extra-curricular activities in athletics. However, in 1954, MHS Physical Ed Teacher Joan Tickey was able to organize a club level team for girls to compete against area schools in volleyball play at the Arnold College gym. The Milford Recreation Department also filled the void for girls by organizing both boys and girls leagues.
Milford Panther girls were a power in basketball and softball
| | |
| --- | --- |
| | |
COACH BILL KOZNAR'S Senior Milford Panthers, above right, made sports history when its two year record set a new high in local sports competition. Led by Captain Barbara Hoff, their basketball team won the 1951 and 1952 city basetball championships in addition to compiling an 11-2 record against unaffiliated out-of-town teams. The 1952 Panthers became the first Milford team (boy or girl) to enter a Bridgeport basketball league and win the title. Not to rest on their laurels, this initial group of Koznar's Panthers continued its winning ways in basketball and also captured several Milford softball crowns, picture above left.
DIANNA BECKWITH LED the Panther softball champs with a batting average of .386 as well as adding a no-hit, no-run game to her pitching.
THE MILFORD PANTHER BASKETBALL and softball dynasty continued long into the '50s as younger girls joined its multi-level organization and learned not only basic athletic skills but also a feeling of self-worth, leadership and the concept of team sport interaction so essential for a successful transition into adulthood.
TO MOST OBSERVERS, LIFE IN THE '50S HAS BECOME synonymous with conformity and conservative values. Ozzie and Harriet, Father Knows Best, I Love Lucy and other family oriented television "sit-coms" attempted to encourage women to return to traditional housewife rolls. Instead, new inventions like automatic washing machines, electric dryers, frozen food, Tupperware, plastic food wrap, instant oatmeal, velcro, iron on tape, fast food restaurants, and charge cards made it easier for women to "keep house" while working for a paycheck elsewhere. Some people consider the '50s a "Golden Era," others coin it, "America's Favorite Decade." However, the '50s were not free of fear or violence; the Cold War and The Korean Conflict kept drafting of young men into the armed forces a formidablele cloud of uncertainty. Children continued to have air raid drills in school and listen to discussions regarding the pros and cons of building a bomb shelter in the back yard.
THE '50S ARE ALSO KNOWN FOR: the first Peanuts cartoon, McCarthy's communist witch hunt, discovery of DNA, and a totally new concept in amusement parks ... DISNEYLAND. The decade also saw the construction and opening of the Interstate Highway System in the nation, most notably in Milford the opening of I-95 that cut through the heart of the city and changing the landscape forever.
WHILE ROCK AND ROLL ... RHYTHM AND BLUES ... AND ELVIS PRESELY REIGNED AS KING, THE 1960s performers and writers of song introduced social commentary specifically about discontent, rebellion and challenges that defined their era.
An escalating war in Vietnam, draft-dogers, civil rights for all citizens, and tragic deaths of prominent leaders all contributed to 1960s being dubbed an age of violence.
| | |
| --- | --- |
| | THE KINGSTON TRIO WAS THE FIRST GROUP TO LEAD TEENS FROM ROCK AND ROLL TO FOLK MUSIC AND POPULARITY OF GROUPS LIKE THE MAMAS & THE PAPAS AS WELL AS PETER, PAUL, AND MARY. |
| | |
AN INTENSIVE DREDGING PROJECT PROVIDES TONS OF SAND TO RESTORE EAST SHORE BEACHES. "WOODMONT ON THE SOUND" IS REGENERATED AS A SUMMER VACATION DESTINATION.

JFK MAKES OUTER SPACE EXPLORATION PROGRAM A MAJOR PRIORITY
CIVIL RIGHTS ACTIVIST, MARTIN LUTHER KING JR, LEADS A SUCCESSFUL PEACEFUL MARCH ON WASHINGTON D.C.
Vincent Babuscio, History Teacher
Photos by Eugene Lisansky "72"
STUDENTS IN THE 1970s HAD TO DEAL with an ever changing environment from the oil crisis and waiting in line to get gasoline, to being able to purchase illegal drugs in school. What was it like to live in the 1970s? It is really impossible to express every aspect of that era?
"Study Hall" in the auditorium - not a lot of studying.
(Photo by Eugene Lisansky "72")
DURING THE 1970S, FADS CAME AND WENT QUICKLY ... leisure suits, pet rocks, and a Dorothy Hamil haircut to name a few. Charlie's Angel, Farrah Fawcell, spawned a "feathered" hair style that keeps reinventing itself. Title IX of the Education Amendment Act of 1972 was passed. It prohibits discrimination based on sex in all education programs and activities that receive federal financial assistance. Thus it is by far more wide reaching than applying only to women's sports. Title IX empowers a female an opportunity similar to her male counterpart the freedom to strive toward achievement in whatever it might be that she wants.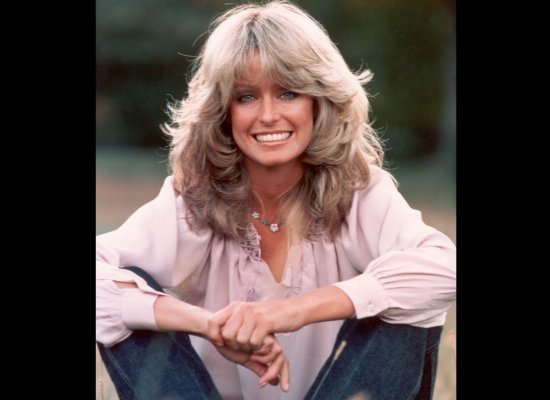 Music of Led Zeppelin and The Eagles was temporized by sounds from Marvin Gaye and the Bee Gees. Disco music and dancing reigned supreme as led by John Travolta
Let us not forget MHS music teacher and choral director, Elaine Barbee.
photo by Eugene Lisansky

Some 1970s Inventions that would change life in the US for generations to come included the floppy disk, word processing, VCR, cell phones, laser printers, and MRI.

photos by Eugene Lisansky
Bob Mc Hugh Louis Pike

English Teacher and Drama Coach Math Teacher
WNBA 2013 DRAFT
| | | | | |
| --- | --- | --- | --- | --- |
| Pick | Player | Nationality | WNBA Team | School/Club Team/Country |
| 1 | | | | |
| 2 | | | | |
| 3 | | | | |
| 4 | | | | |
| 5 | | | | |
| 6 | | | | |
| 7 | | | | |
| 8 | | | | |
| 9 | | | | |
| 10 | | | | |
| 11 | | | | |
| 12 | | | | |

Taylor Library long serving both males and females was a gift from Henry Augustus Taylor on land provided by the town. It opened Feb. 2, 1895. Its location at the junction of Broad and River streets was widely known as "Library Corner" where teenage boys liked to congregate. Taylor Library closed in 1976 when Milford Library opened at 'THE HEAD OF THE HARBOR" on New Haven Avenue. The Taylor building has been home to the Milford Chamber of Commerce since 1977.

HURRICANE GLORIA ... 300 MILES WIDE WITH A 16-DAY LIFE SPAN
One of the most intensly reported events of the 1980s, Gloria hit Long Island, New York City, and Southern CT as a moderate category 1 hurricane after having been a violent catagory 4 while visiting in the Bahamas. Making its third landfall in the NY / CT area, Gloria's eye passed over Milford at low tide. Thus Gloria did not live up to what had been advertised as one of the most devistating storms of the century to hit CT. However, Gloria scourged the shore line and caused considerable damage to waterfront cottages, beaches, and power lines. The immediate aftermath along Connecticut's costal area was concern about loss of electric power, clean up of folliage and downed trees, restoration of badly eroded beaches, and the repair razing of battered cottages.

WHAT HAPPENED IN 1983?
Richard Noble sets a new land speed record of 633.468 mph, driving Thrust 2 at the Black Rock Desert, Nevada
MILFORD HIGH SCHOOL CLOSES AFTER 141 YEARS IN EXISTENCE
WALKING DISTANCE:
NOSTALGIA IN THE DIGITAL AGE
SUBMITTED BY EUGENE LISANSKY "72"

In his 1959 Twilight Zone episode "Walking Distance," Rod Serling waxed nostalgic for a childhood of carefree summer days and carousels in upstate New York. Nearly half a century later, we return to our hometown of Milford Connecticut for a celebration of memory, and exploration of our collective past.
Unlike Serling's character, Martin Sloane, who pursues his younger self and is reminded by his erstwhile father that we get, "One summer to a customer," there is little mysticism in our journeys here today. You came by plane and by train and by car, guided by e-mail and your PDA and perhaps a GPS, using high technology to locate the exact spot on Earth where our past lives converged.
But by the 1980s when Chrissie Hynde and the Pretenders sang, "My City was Gone," the Milford High School we knew had vanished, to be replaced by government offices, our lockers entombed behind new walls like so many casks of Amontillado. Those lockers that once held books and lunch, fear and hope, and oh, so many secrets.
Once again, technology comes to the rescue, as Internet search engines and e-mail allow the MHS diaspora to connect more easily than ever. But regardless of the method, pony express or online people-search, we still find each other somehow, and relish the precious collective memories of our high school days in Milford. Whether by telegraph or by text message, the words are the same: Don't be a stranger.